Introduction
Spread through the bites of infected female Anopheles mosquitoes, malaria is an insect-borne illness that has afflicted people around the world for thousands of years 1. Nearly half of the world's population— an estimated 3.2 billion people— live in areas of risk of malaria transmission across 87 countries and territories 2.
Malaria is a preventable and treatable disease with effective solutions, yet in 2020 alone, there were an estimated 241 million cases worldwide, and approximately 627,000 deaths. Many LMICs, and in particular Sub-Saharan Africa where Plasmodium falciparum is endemic, continue to carry the heaviest burden, accounting for ~95% of cases and 96% of deaths in 2020, with roughly 80% of those deaths in children under the age of 5 3.
Etiology
Malaria is an acute febrile illness caused by Plasmodium parasites, typically transmitted by Anopheles mosquitoes. The species P. falciparum is the deadliest malaria parasite and the most prevalent in Africa, while P. vivax is the dominant malaria parasite in most countries outside Sub-Saharan Africa 3.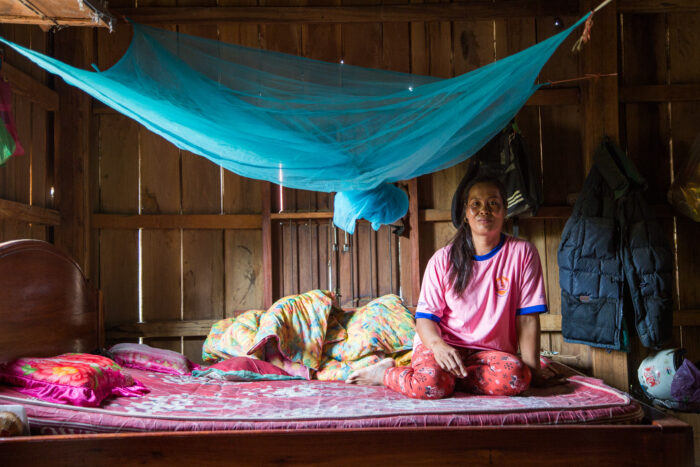 Malaria symptoms include chills, fever, and headaches, that typically appear between 10 to 15 days after a person is bitten by an infected mosquito. Though identifying these symptoms as malaria can be difficult, left untreated, P. falciparum malaria can progress to severe illness and death within a period of 24 hours. Children younger than 5 years, non-immune adults and pregnant women, and patients with HIV/AIDS are most at risk of developing severe illness after contracting malaria 3.
Both monthly chemotherapy and the complex malaria vaccine regimen are difficult to deliver and may have limited impact due to partial protection, non-adherence with the dosing schedules, as well as drug resistance or immune escape. More potent and easier to deliver malaria prevention solutions are needed for populations with the greatest need.
Recently, the World Health Organization recommended that children from 5 months of age in regions with moderate-to-high P. falciparum malaria transmission be given the RTS,S/AS01 (MosquirixTM) vaccine to reduce malaria disease burden 3. However, modest efficacy and restricted supply may limit its impact.
Due to the limitations of existing solutions and the impact malaria has on children in LMICs, Gates MRI is initiating the development of a monoclonal antibody (mAb) to prevent P. falciparum malaria infections in infant and pediatric populations.
Approach
Gates MRI, following a collaboration with biotechnology company Atreca, Inc., is developing a prophylactic mAb that could provide prolonged protection against malaria infection. With a single injection, the goal of the program is to prevent malaria infection and illness caused by the P. falciparum parasite for at least 4 months in children 3 months to 5 years of age in endemic countries, and any countries with active malaria outbreaks.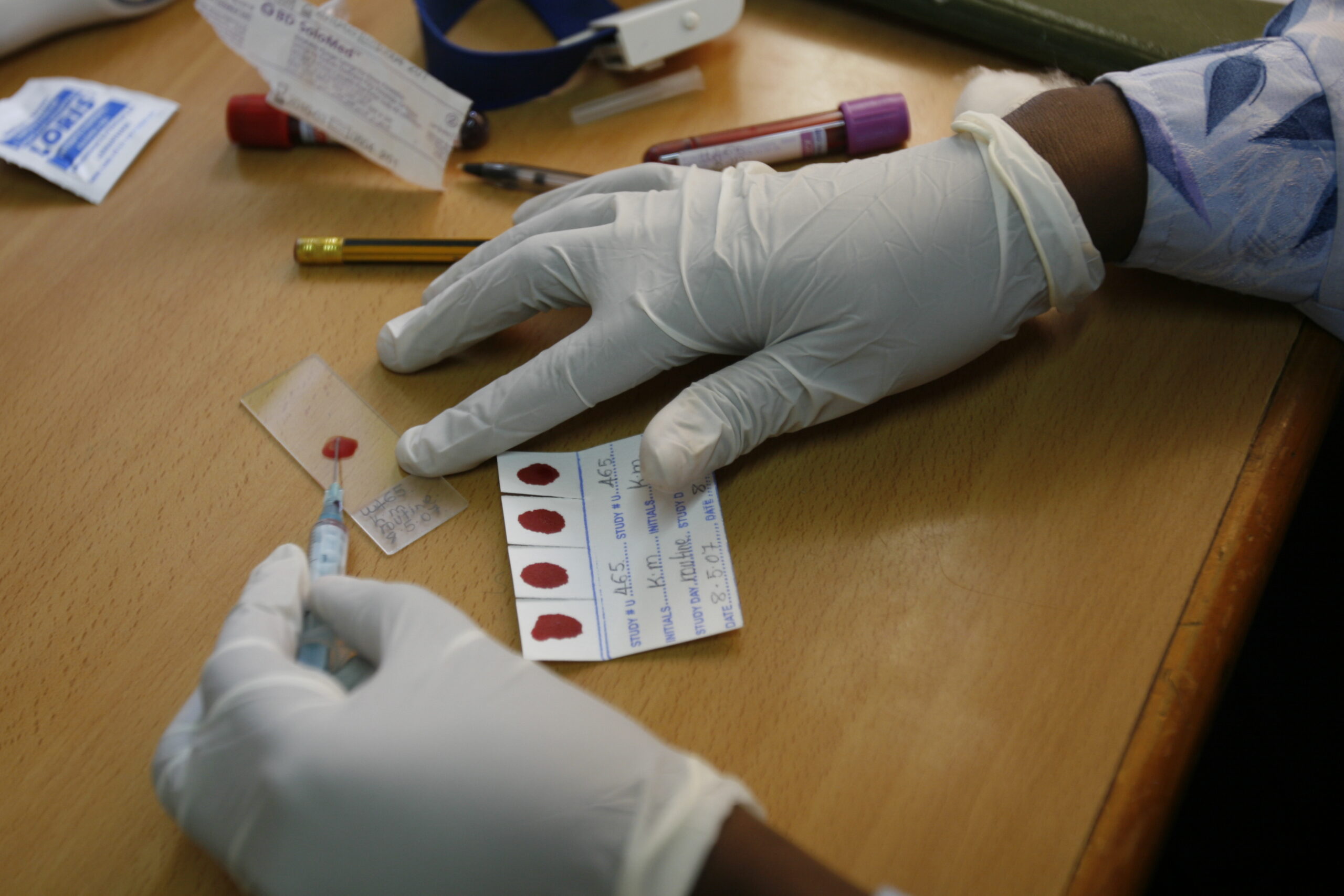 The mAb candidate— an engineered version of a human antibody isolated from a RTS,S/AS01 vaccine trial participant— has demonstrated protection against malaria infection in mice across multiple studies by targeting the P. falciparum circumsporozoite protein (CSP). Gates MRI's mAb program is currently in preclinical development.
Other Research Priorities
Learn more about our research programs at the Gates MRI by clicking on the icons.
An infectious disease caused by Mycobacterium tuberculosis (Mtb) bacteria, spread by bacteria expelled into the air
Caused by a number of pathogens and a major cause of mortality in LMICs
Development of treatments that may help lower the rates of newborn and child mortality