Gates MRI focuses on programs aimed at reducing the burden of tuberculosis (TB), malaria, diarrheal diseases, and maternal, newborn, and child illnesses in low-and-middle-income countries (LMICs). LMICs, a term originally defined by the World Bank 1, are often the most impacted by such diseases.
The institute works through collaborating partners and organizations, coordinating and driving the full spectrum of biopharmaceutical development activities to address substantial global health concerns, for which investment incentives are limited.
References
Pipeline Overview
We have a total of nine assets across five programs, which include three programs in pre-clinical development, one trial in Phase 1, and five trials in Phase 2. We are currently involved in programs in the following disease and health areas, which are in the phases shown: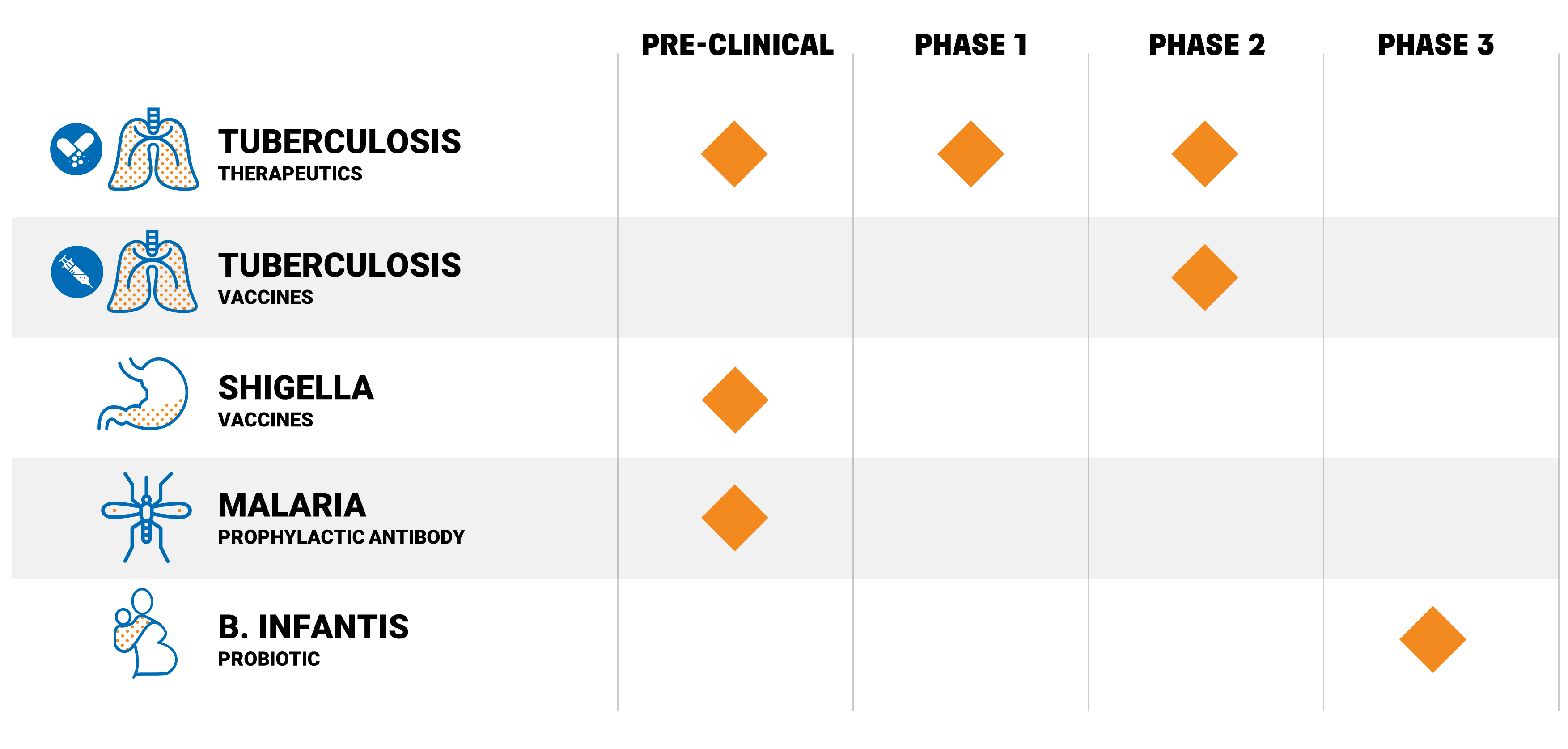 Research Priorities
Learn more about our research programs at the Gates MRI by clicking on the icons.